WATCH: The day after debate, a victorious Trump speaks in Ohio...

---
Suspicious package on London train...
---
Protestant Church of Sweden completely cucked: Will maintain a cemetery for people who have rejected God, where even simple crosses are forbidden...
Swedish government gives housing to Muslim 'migrants' over indigenous Swedish families in need...
---
HA HA: Vanity Fair says it's impossible for election to be rigged...
But cried in 2004 about Bush stealing the election!

---
Green Party candidate Jill Stein issues another Hillary Clinton WW3 warning!

Navy officer tells Alaskans: Prepare for war -- and invasion!

Has evidence that if Obama-Clinton factions attack Russia, ground invasion into Alaska likely...
---
The Internet Fights Back: 4chan, Anonymous working to get Assange Internet access...
Ecuador confirms: Assange Internet cut to defend Democrats...
Wikileaks releases open directory full of new files and data...
Where is Assange? Still alive... Mystery deepens...
New round of Podesta docs released...
John Kerry asked Ecuador to stop Assange from publishing Clinton docs...
---
---
Crooked AP completely downplays Clinton email controversy, shockingly reports story as if it's all a Trump 'conspiracy'...
Media scared abouut Trump's 'rigged vote' claim...
COMPLICIT: 96 percent of media's campaign donations go to crooked Clinton...
SURPRISE: Soros controls voting machines in 16 states...
FLASHBACK: Illegal foreign voting in Virginia covered up by Soros-backed Democratic officials...
---
Gingrich calls for monitoring of election sites...
Gingrich affirms the mainstream media is working to steal the election from Trump...

'This is a coup d'etat'...
DUMBING DOWN THE CATTLE: CNN caught telling viewers that it was illegal to read or examine the Wikileaks emails for themselves!

---
---
Mass walkout at Amy Schumer comedy show after her dumb anti-Trump comments...
---
Man sentenced to 20 years for shooting at George Zimmerman's vehicle...
---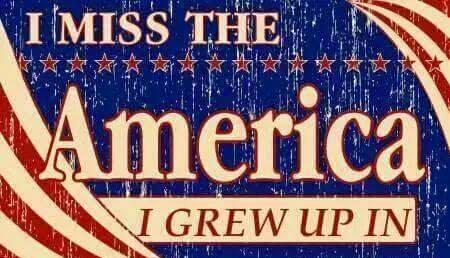 ---
AltRighty.com Exclusives!
---
Dean Abbott tweets
Sheriff Joe Arpaio tweets
Bethany Blankley tweets
Patrick J. Buchanan
Gerald Celente tweets youtube
Mike Cernovich @cernovich gab
Charles A. Coulombe @rccoulombe more Ann Coulter tweets
Vox Day tweets
John Derbyshire
Matt Drudge @drudge archives news
Bret Easton Ellis tweets
Colin Flaherty tweets YouTube
Charlotte Iserbyt blog youtube
Charles C. Johnson gab.ai/chuckcjohnson
Mickey Kaus tweets
Max Keiser
Paul Kersey @sbpdl
Devvy Kidd
Oliver JJ Lane tweets Marine Le Pen
Rush Limbaugh FB
Wayne Madsen
Michelle Malkin tweets
Robert Stacy McCain
Katie McHugh @k_mcq
Tom Piatak
Judge Jeanine Pirro tweets
Freed Reed
Paul Craig Roberts
Tommy Robinson @TRobinsonNewEra West in Danger
Lew Rockwell tweets
Steve Sailer tweets
Jim R. Schweisow
Pierre Sautarel
Nick Siekierski disqus tweets
Lauren Southern tweets
Richard Spencer tweets
Michael Stutz tweets
Diana West tweets
Jack Wheeler tweets
Michael Wolff tweets
Milo Yiannopoulos @m stories youtube